Is Your To-Do List Done?
Whether it's making appointments, paying bills, or getting rid of that oil light in your car, We handle nagging personal tasks so you get more fun out of life.
Happiness is the highest form of health.
– Dalai lama
Welcome
We're glad you stopped by! If an illness is robbing you of time or the strength to handle important personal tasks, OR, doing too much for too many people is making you ill (we're looking at you busy families), we'll help you find the balance to focus on you.
Our concierge services eliminate the crushing worry of getting things done so you can say YES to Me time
Appointment setting and escort
Need help making medical appointments or an advocate when you get there? We'll take care of you like family and even take notes to keep family in the loop.
Home Tasks
Running a household is easy when you have a concierge to pay bills, set service appointments, meal plan, feed & water plants and animals, and organize your spaces. We'll even assemble furniture and help with technology.
errands
If you're short on time, we can pick up your prescriptions, store orders, and make post office runs. We can drop off your car for service and even grab last-minute materials for a school project.
Inpatient services
Admitted to the hospital? We Take Care of Everything including video chats with family, communicating w your medical team, bringing personal items (and the good snacks they don't sell in the gift shop), and home sitting, When you're ready to be discharged, we get your prescriptions, DME and make sure you're comfortable at home. and consultants can help you find a look that you love, and clothes you're comfortable with, for just about any occasion.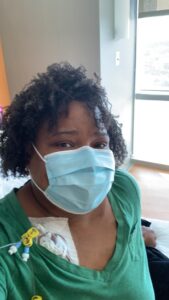 Pia
For years iinFirm Concierge has been my rock! Having my own personal concierge allows me to just be sick without having to worry about mom duties or the state of my home. I get help with anything in my life. When Sickle Cell stops my life iinFirm picks up the slack.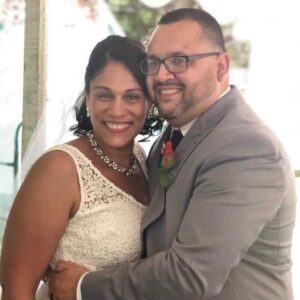 Diana
I'm a busy mom who depended on iinFirm while I was caring for mom during cancer treatment. Simone took care of all the small things that made life easier. She took care of my dogs and house when I traveled for medical care. She was very experienced when advocating for my daughter at a PPT meeting and filled out overwhelming paperwork for me. When I was faced with planning my impromptu small wedding, Simone set up and decorated beautifully. I trust her with my life.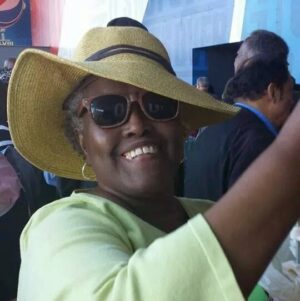 JoeAnn
I was fortunate to already be an iinFirm client when I was hospitalized with covid. My iinFirm concierge gave constant status reports to my family, brought me things from home, and helped my daughter recover passwords to pay my bills. When I moved to rehab, my Concierge visited me, took care of my hair and nails and started a search for living accommodations. Simone patiently helps me with my technology and her services meet all my needs and expectations. I'm 74 years old so I recommend her 5 star service to seniors